Ruthlessly authentic alt-rock blended with Irish fiddle. Paramore meets The Waterboys.
"

[Pandora is] a high energy kick in the face and I want more."
— Matt Berry, director of music, X92.9 FM - Calgary's Alternative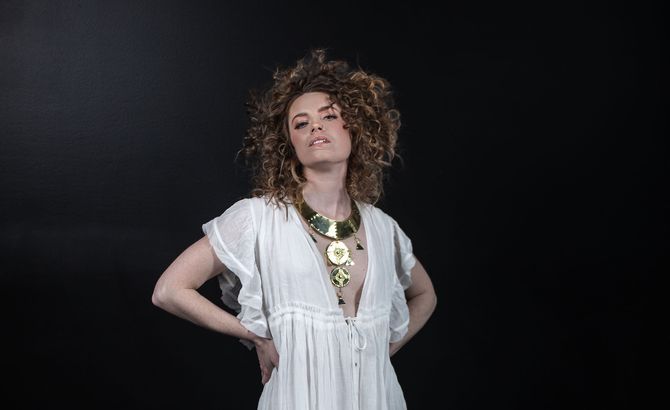 Origin >> Dublin
Nationality >> Irish-Canadian
Genre >> Alt-Rock 
Based >> Edmonton, AB
Record Label >> Dead Doll Records
Highlights
>>Top 10 Indie Songs 2022, 91X FM, Belleville ON
>>Public acclaim from Mike Scott of The Waterboys for her interpretation of Fisherman's Blues
>>Featured on WIDY (NPR), Pennsylvania, CBC, CKUA, 2XM FM (Ire) and college radio Canada-wide
>> Canadian Music Week (CMW), Toronto
Short Bio
0Stella's alt-rock Irish fusion features traditional Irish fiddle and bodhrán (sometimes wrapped in thick distortion), catchy pop melodies, and politically charged lyrics with a touch of irony and rebellion. 0Stella sings in both English and Irish and regularly engages the crowd to sing along in both languages - whether performing solo or with her 5-piece band. 0Stella's unique sound deftly combines Canadian rock with Irish storytelling and folk music and draws comparisons to Paramore, Garbage, Lana Del Rey and The Frames. With Sell-out shows in Canada and Ireland, the zero-waste advocate (thus the zero in her name) is nothing if not committed - she is currently on a year-and-a-half-long cycling album tour across Canada and Europe in support of her upcoming album, Skyward, out on November 3rd on Dead Doll Records.
On Earth Day, April 20, 2022,  with her bike, a tent, solar panel and carbon fibre guitar, she embarked on an awe-inspiring cycling tour from Victoria, BC, forging genuine connections with people after prolonged isolation. Covering an astonishing distance of over 5,400 kilometres, her expedition concluded on October 1st, 2022, in Halifax, NS, resonating deeply with fellow Canadians while advocating for environmental preservation. 0Stella is on the European leg of her 2023 Who Needs This cycling tour, having already cycled an impressive cumulative of 6,600 kilometres. Expect extraordinary performances with her signature alt-rock sound infused with Irish storytelling and folk influences.
Press Images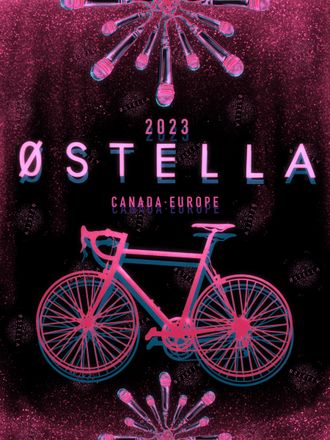 Press Package for Download